Today I want to present you action/sport based flash game – Return Man 6 or Return Man: WIDEOUT, game is extremely popular today in the United States and main reason for that is that it is based on popular sport – American football.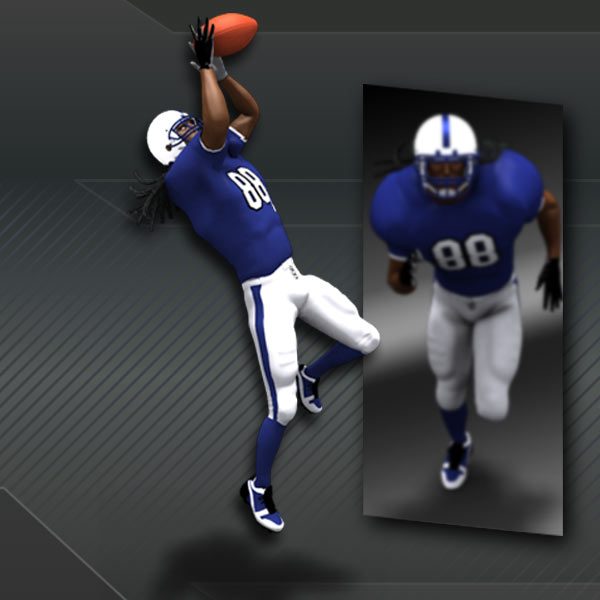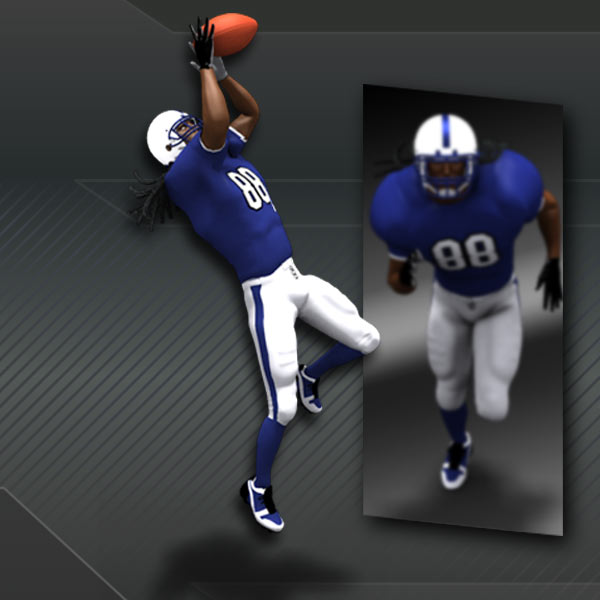 Controls of the game
First of all I would like to list controls of the game which are following:
I – Run forward
J – Run left
K – Run back
L – Run Right (Or arrow keys)
SPACE – Catch Pass
A – Jump Catch
S – After Burner
D- Diving Catch
As you can see controls of the game are completely based on the keyboard and this makes game really easy to control.
What should you do
As you know all Return Man games are developed by ESPN and Wideout is no exception. This version of the game is different from others because main objective here is to catch touchdown passes, while doing it you will have to avoid enemy's encounters and focus on your main task – reaching yellow circle. In order to make your life easier developers have added green dots in the game, these dots will help you to find perfect route direction to the position of the ball, however if you will still fail to catch the ball you don't have to worry, you still have up-to five attempts and I'm more than sure that one of them will be successful.
Scores
Now another important thing to mention is that game comes with high score option, this option counts following aspects of your game:
Amount of caught passes
Amount of green dots which you hit
These parameters will help you to understand how good you can play Return Man 6 – WIDEOUT. You can also upload your high score to ESPN list in order to show your gaming skills. Usually people use this feature to compete with other players, but in the first place to compete with their friends.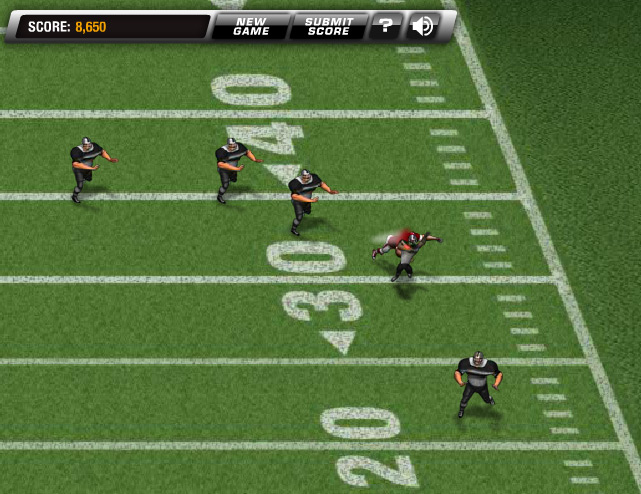 Main strategy
I have talked about this game with other gamers and they all recommend using in-game option of green dots, they all agree that fastest way to complete your route is by following these green dots correctly. This way you will be able to gain bonuses, timing – another important factor is much better when you follow green dots and you have higher chances of catching touchdown passes. This is main strategy of the game and I really can't give you any better advice but this, follow green dots and you will always lead in high scores list.
Return Man 6 – WIDEOUT is one of the best sport games out there, playing it will surely entertain you a lot!